Grade 10
Sophomores-Staying on Course
Sophomores
Preparing for college continues now!
Graduation may still seem far away, but it's closer than you think!
Planning your curriculum is important to make sure you have the rigor that colleges are looking for and the right preparation for your college major.
Some students should be planning to take some standardized tests this year as preparation for later opportunities.
This is a great time to start your college visits.
Important: This is the last year to enroll in Crosby Scholars. To participate as a Junior and Senior, you must complete the 10th grade year in the Program!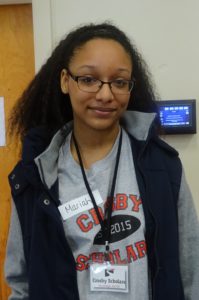 Students interested in enrolling must submit an online application at the beginning of the school year during open enrollment (August 15-October 1). Click the "apply now" button on the home page of the website.
Scholars who completed the program in 9th grade are automatically enrolled for their sophomore year.