Grade 11
Down the Home Stretch!
Junior Program -- BIG YEAR -- BIG CHANGES!
Class of 2025 - Welcome to the Junior Program of Crosby Scholars!  We are making some changes with how we manage the program this year.  The Junior Program is now going to be managed by Jenniffer Jamison, Jr/Sr Program Manager & Mariah Roseboro, Near Peer Advisor. 
By the end of August you will receive a newsletter and information about what your junior year requirements are an how you can fulfill them.  We have opened the Senior Academies so you can benefit from this valuable information early.  Visit your student portal and sign up for any of the Junior/Senior Academies. 
Topics that you might find interesting:
College List Creation

Scholarships

Financial Aid

Essay Writing

Test Prep

Resume Writing
Preparing for college heats up! There are things you need to do this year to prepare for applying to college.  
Expand your resources and establish your team. Attend college fairs, talk with college students, and ask questions.
Involve your family as your support system, and visit your high school counselor often. It's not too early to start looking for scholarships.
Scholars who completed the Program in 10th grade are automatically enrolled in the program for their junior year.
There is not an application for the junior year.
Students must enroll in the Program by the beginning of their sophomore year of high school. (Exceptions may be made for newly enrolled students in Iredell-Statesville/Mooresville Graded School System. Contact the Crosby Scholars Executive Director by October 1 of the junior year for more information.)
Click here if you are a Student Athlete
Research the NCAA requirements for students wishing to play DI or DII collegiate sports.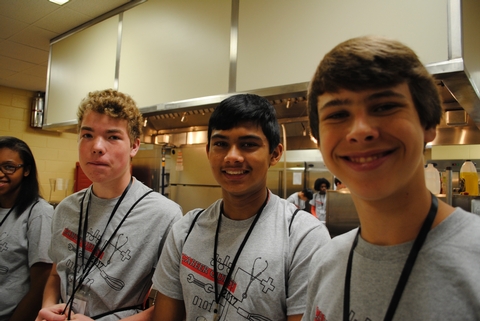 September Newsletter
October Newsletter
November Newsletter