Suzanne Wegmiller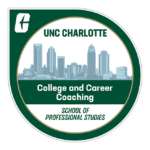 Suzanne graduated from the University of Toledo with a Bachelor of Education degree and from Bowling Green State University with a Master of Arts degree in College Student Personnel. Originally from Ohio, she has also lived in Missouri and Arizona before moving to northern Iredell County in 2008.  Suzanne has been scuba diving for almost 30 years and loves exploring the Caribbean reefs!
swegmiller@crosbyscholarsiredell.org
704-929-5762 cell
Jenniffer Jamison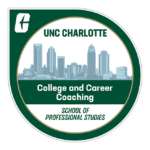 Jenniffer works with 11th and 12th Grade students. She is an alumna of Appalachian State University. She has previously lived in Virginia, Florida, New York, New Jersey, South Carolina, and Tennessee. She enjoys spending time with her 3 children. She is always ready for sushi and a good road trip!
jjamison@crosbyscholarsiredell.org
276-732-5632 cell
Noah Baldwin
Noah is in his second year at Crosby Scholars! He works along with Jenniffer with Seniors. He is an alumna of Lake Norman  High School. Noah completed his bachelor's degree in design studies at NC State. He loves photography and fashion! He also in his spare time loves to write classical music.
nbaldwin@crosbyscholarsiredell.org
704-448-2981 cell
Jennifer Christian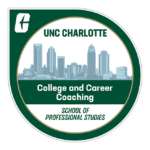 Jennifer works with 9th and 10th grade students and with the Crosby Scholars High School Ambassadors.  She is an alumnus of the University of Nebraska (Go Big Red!) and received her MBA from the University of Phoenix. She has lived in Nebraska, Orlando, FL, Arizona, Ohio, and in Iredell County for 11 years.  She enjoys spending time with family and friends, going for runs, volunteering in the community, travel, and watching the latest Netflix series!
jchristian@crosbyscholarsiredell.org
704-999-3398 cell
Chester Jones IV
Middle School Coordinator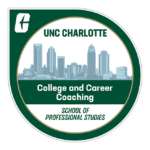 Chester joined our staff in March, 2022. He recently moved to the Charlotte area after having spent years in the Winston-Salem/Greensboro region. He graduated from North Carolina A&T and is excited to bring his energy and enthusiasm for youth to Iredell Crosby Scholars.
cjones@crosbyscholarsiredell.org
336-549-2105 cell
Rachael Reynolds
Advising & Outreach High School Specialist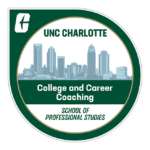 Rachael Reynolds works with high school students in an advising and outreach role. Rachael is an alumna of the University of North Carolina at Wilmington. She has lived in Iredell County for 20 years. She enjoys spending time with family, the mountains and reading.
704-818-7148 cell
Jacob Leonard
Financial Aid Coordinator
Jacob joined the Crosby Staff in March, 2023. Prior to that, he worked in the Financial Aid office at UNC Greensboro. He enjoys the family life with his wife and two-year old son when he is not helping Crosby families with FAFSA questions!
jleonard@crosbyscholarsiredell.org
704-519-7155 cell