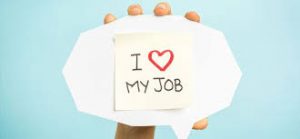 The internet is booming with articles about how Gen-Zers will transform the workforce. This will happen as they bring their technology talents and desires for financial security to their workplace. Blair Decembrele's article, "The Job-Hopping Generation: Young Professionals on the Move," suggests that Gen-Zers are three times more likely to change jobs than people from other generations. Twenty percent of them that are already out of college are averaging four more jobs within the short amount of time they have been in the workforce. Compare this to baby boomers who averaged about two jobs in the past ten years.

Career pivoting can be a good idea. It suggests that young workers are hungry to learn and have access to new opportunities. So what does that mean for students who are still in high school? You may end up making a career pivot later on in life. But, why not have a clear idea of what career paths might suit you before deciding on a school or degree?

Knowing your personality type, aptitudes, values, and interests ahead of time could save you time and money. It may prevent you from declaring the wrong major or attending the wrong school. Some argue that personality type is the most important factor when choosing a career. In large part, it is. Personality type is something to take into serious consideration when choosing a career. Yet, you should also understand what your values, interests, and aptitudes are.

There are plenty of free personality inventories you can take online. After taking a personality test, you will have a better understanding of how you perceive the world. You will know whether you get your energy from being around people or from being alone. Choose a career that fits your personality type! Steve Jobs once quoted, " … the only way to do great work is to love what you do." A lot goes into choosing the career that you will love, but knowing your personality type is a great way to start!