In 1937, Entertainer Bing Crosby started a small golf tournament in California. The event, which paired Hollywood hackers with golf pros, eventually became large enough to provide funds to a number of charities associated with golf and education.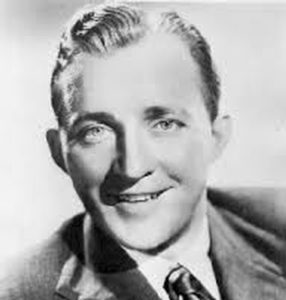 With a 60-year history, The CROSBY National Celebrity Golf Tournament was the longest running charity golf tournament in the nation. Although Bing passed away in 1977, the tournament continued in his honor. Thanks to Kathryn Crosby, his widow, the tournament moved in 1986 from California to the Bermuda Run Country Club near Winston-Salem, NC.
During its 18 years in Winston-Salem, the tournament raised more than $18 million dollars for local and national charities. The Crosby Scholars Program began in 1992 by the organizers of The CROSBY, which was hosted and coordinated by the Sara Lee Corporation, with corporate sponsors from across the nation.
In July 2012, Goodwill Industries of Northwest North Carolina, Inc. and The Crosby Scholars Community Partnership announced the formation of a strategic alliance that established Crosby Scholars as an independent affiliate of Goodwill. In addition to providing funding for Crosby Scholars in Forsyth County, the affiliation also offered a unique opportunity for the replication and expansion of the Crosby Scholars model within Goodwill's 31-county northwest North Carolina territory.
In January 2015, the second off-shoot of this strategic alliance was launched – The Iredell County Crosby Scholars Community Partnership. The 2015-2016 academic year saw Iredell Crosby Scholars serving more than 2,000 students. During spring of 2018, the program celebrated with the first graduating class of 131 seniors.