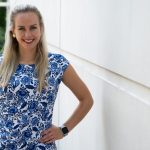 Is pursuing a degree really worth all the money and effort? Many have started to question the value of pursuing a degree after high school due to rising cost of college tuition, the issue of underemployment post college graduation, and the fact that only 27% of people in the U.S. are working in a job that relates to their major.
Many career coaches will tell you that having the degree, regardless of your major, is essential. I would have to agree with them. The higher paying jobs will require at least an associate's or bachelor's degree. Here is the caveat-according to a recent report by the Burning Glass and Strada Institute, 43% of recent college graduates are underemployed in their first job out of college. Two-thirds of those students are still underemployed after five years. After ten years, still over half of those remain underemployed!
The degree does matter because it shows you are a committed person and employers like to see this. Picking the right major is also important. Some majors have more return on investment than others, meaning more pay and less chance of being underemployed post graduation. For example, degrees in STEM (science, technology, engineering, and math), which require specific skills on the job, will yield to a greater chance of not being underemployed after graduation. If you reference the chart by the Burning Glass and Strata Institute below, you will see that students coming out of these majors still experience the problem of underemployment. STEM majors are also not for everyone! If your heart is not in it, there are plenty of other majors that pave the way towards successful careers.
I know this can be a difficult process, so here is my advice. If you feel clueless on how to begin choosing the right path after high school, begin by taking a personality test. You can click the link below to get started. Understanding your personality type, interests, aptitudes, and values is essential. Your next step would be career exploration. Once you learn about yourself, you should explore targeted careers. Learn about the education, qualities, and experiences that you need to attain careers that you are interested in.
My last bit of advice is this- while you are in high school or college, get as much experience as possible. Job shadowing, internships, and summer enrichment programs are key. Regardless of your major, developing workplace skills while still pursuing your degree can increase your job prospects significantly. Employers understand that recent graduates will not have years of experience in that particular field. Seems pretty obvious, right? Having some experience is better than having none. Trust me! Pursue every opportunity you can so that when you step into your first interview, you can talk about what you learned during that internship or summer enrichment program. Crosby Scholars is always here to walk you through each step of the process.