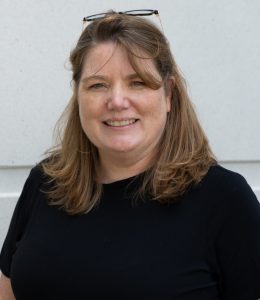 Today marks the beginning of the Iredell Crosby Weekly Blog. It really only marks the official beginning of the written blog on our website. I don't know about you, but I have been writing a blog in my head for years. Have you ever been in a dental or medical office waiting room and someone is on their phone having a conversation about whatever? You know what I am talking about. Depending on the topic of discussion and the opinions being shared really impacts the length of the blog in my head.

Example – "My kid is a straight A student about to apply for college and we anticipate we will be getting so many scholarships for his grades." I could go on a good 30 minutes on that topic.

Then there are all of those Social Media Articles that are shared, sometimes without a thorough read and always including so many advertisements that you really don't know what you are reading. You know the ones I am talking about. Always have a title that is a little confusing or controversial, and you are not really sure where the writer is going to land.

My favorite blogs to write in my head are to my kids. How many times have you said the same thing to your kid and they have brushed it off? Then one day another parent, adult or friend says the same thing and your child looks at you like…"Why didn't YOU tell me about that!" (Insert Eye Roll)
Over the past 5 years Iredell County Crosby Scholars has shared articles and resources on our website in the hopes of providing valuable and helpful information. Our blog will be an addition to the other resources available on our website.

There are thousands of blogs on the internet about multitude of subjects. Today marks the beginning of the Crosby Blog. According to dictionary.com the word blog can be a noun or a verb.

Let's get to the heart of what you want to know, your key questions: Who, What, Where, Why, When & How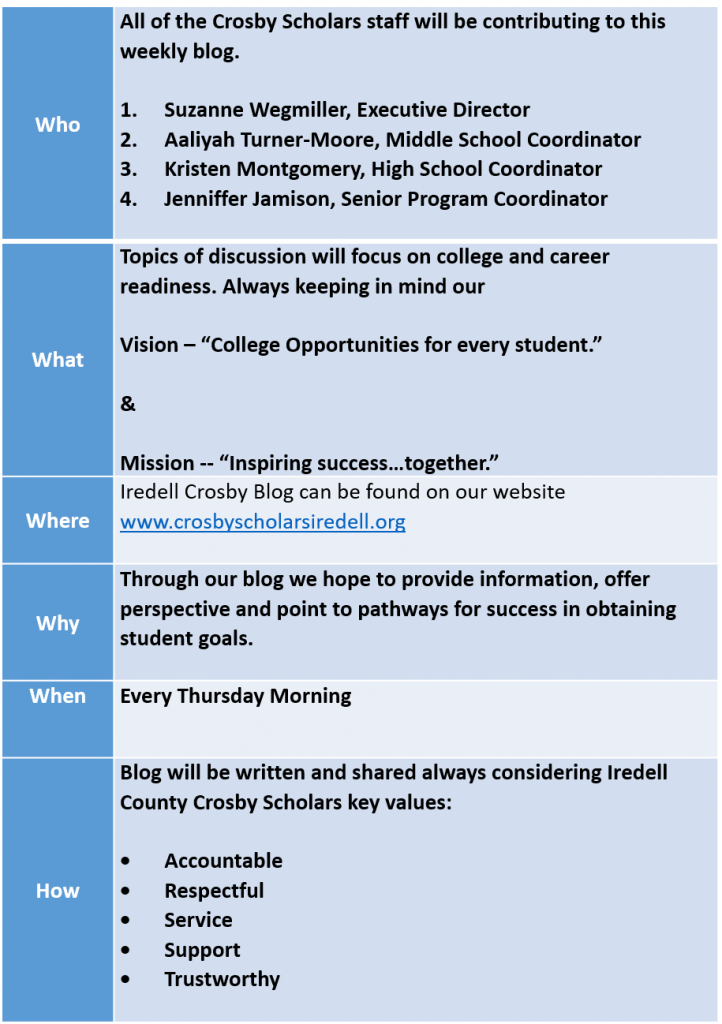 So mark your calendar for Thursday mornings. Tell us what you think and if there is a topic that you would like us to cover, let us know. Also, share this with your friends or family that might be interested. Until next time.